11.04.2014
MREC GOODZONE Is Successfully Commissioned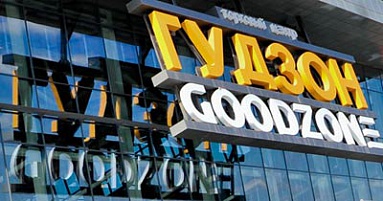 ARMO-LINE has completed the project, which involved the comprehensive equipping of the Multi-purpose Retail and Entertainment Centre (MREC) GOODZONE building located at Kashirskoye Shosse with indoor engineering systems.
MREC GOODZONE justifiably ranks fifth largest shopping mall in the capital by area. With its rentable area of 55,000 sq. m., the Centre houses more than 200 shops of world-known brands, a modern cinema, restaurants, and beauty salons. The project investor and developer is the Austrian real estate company IMMOFINANZ Group.
Architectural and interior design solutions implemented in the Retail and Entertainment Centre carry on a tradition of the famous European shopping malls: Galleria Vittorio Emanuele in Milan, The St. Huber Gallery in Brussels, and Burlington Arcade in London. The mainstream architectural element of the MREC GOODZONE is a huge four-storey atrium.
Andrey Elgin, the Project Managing Director at ARMO-LINE, commented, "From an engineering viewpoint, it created an additional problem since in Russia there are no regulatory standards establishing the requirements for fire protection and conditioning of atriums of such a size. In order to solve this problem, we developed Project-Specific Technical Specifications, which became the state regulations especially for this MREC after we had obtained approval with the regulatory authority".
Under the project ARMO-LINE was responsible for design, procurement, installation and commissioning of the heating, ventilation, heat supply and air conditioning, water supply and sewage, power supply and electric lighting, automation and BMS, SCS, LAN as well as the whole range of fire protection and security systems.
The engineering infrastructure of MREC GOODZONE built on the basis of technologies and solutions from such well-known world manufacturers as ABB, York, Grundfos, Esser by Honeywell, Smartec, Trend Controls and others is in compliance with all modern standards for comfort and safety as well as low energy consumption.
On IMMOFINANZ Group
IMMOFINANZ Group is one of the leading listed property investors and developers in Europe. The company is included in the leading ATX index of the Vienna Stock Exchange and also trades on the Warsaw Stock Exchange. Since its founding in 1990, the company has compiled a high-quality property portfolio with a carrying amount of approx. EUR 7.4 billion. As a "real estate machine", the company concentrates on linking its three core business areas: the development of sustainable, specially designed prime properties in premium locations, the professional management of these properties and cycle-optimised sales. Following the spin-off of BUWOG, IMMOFINANZ Group has a sharpened profile as a specialist for office, retail and logistics properties in Central and Eastern Europe as well as Russia. Further information under: http://www.immofinanz.com | http://blog.immofinanz.com | http://properties.immofinanz.com