05.05.2015
ARMO-Line to Equip New FM Logistic's Facility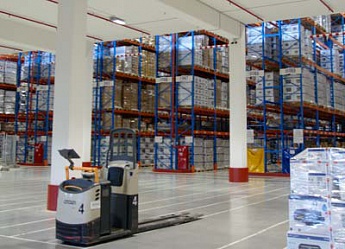 ARMO-LINE is launching a project to provide engineering support to a new logistics center to be opened by FM Logistic in the town of Elektrougli (Moscow area). The total area of the facility is 83.7 thousand square meters.
The facility is being built by NG Stroy, FM Logistic's subsidiary. Under the project, ARMO-LINE is to provide a full range of services covering design, delivery, installation and commissioning of electrical equipment.
The logistic complex power supply project includes a built-in 3х1000 kVA transformer substation, backup power supply system based on 6х630 kVA DPS, 10kV and 0.4kV in-site lines; as well as active lightning protection and grounding systems.
To facilitate energy saving, the facility will be equipped with energy-efficient lighting control system based on KNX and DALI technologies. The system will control operation of over 650 LED lights using various lighting patterns. The project also provides for lighting of 20 hectares of adjacent area.
Construction and commissioning of storage facilities are scheduled to be completed in 2016.

FM Logistiс is a world leading logistics operator. The company provides a full range of logistics services, including warehousing, all kinds of transportation, packing and packaging, customs clearance. The total area of storage facilities in Russia alone is 520,000 sq. meters; the number of employees exceeds 8,000 people. FM Logistic's turnover in Russia from April 2013 to March 2014 amounted to 310 mln euro.