07.04.2014
ARMO-Systems to Show Innovative Security Systems from World's Leading Vendors at MIPS-2014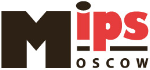 ARMO-Systems, part of ARMO group of companies, invites partners and clients to visit its booth А305 at the 20-th Moscow International Exhibition 'Protection, Security and Fire Safety. MIPS-2014' to take place on April 14 – 17, 2014 at VVC in exhibition hall 75. This year ARMO-Systems will present the most interesting new equipment of their business partners - AXIS Communications, CBC Group, HID Global, Honeywell, Lantech, Pelco by Schneider Electric, Satel, Samsung, Smartec, Sony, etc. – which can be used as a basis for building video surveillance, access control, and burglar & fire alarm systems of any scale and complexity.
Among new unique video surveillance products to be displayed in ARMO-Systems booth are Samsung SNF-7010 3 megapixel 360° fisheye cameras, and Pelco Evolution series 4 megapixel wide-angle cameras offering 360° surveillance range. Equally interesting are new Smartec all-in-one devices – exceptional STX-592 PTZ thermal cameras that can operate both in visible and infrared light.
For large territory and long perimeter surveillance ARMO-Systems will introduce Sony SNC-WR632 high speed domes based on proprietary IPELA processor and offering to CCTV system operator Full HD video streaming at 50 fps. The same section of the booth will display AXIS P5415-E vandal-proof Direct Drive 2MP domes, new AXIS Q1765-LE IP cameras using adaptive IR lighting, Smartec STC-IPMX3491 megapixel cameras for video surveillance on transport, GANZ ZN-MB243M Full HD Bullet cameras, as well as other products offered by these and many other manufacturers.
For local and remote control of video surveillance system ARMO-Systems will display in its booth new advanced version of SmartStation software wich supports GANZ PixelPro series of IP products, AXIS IP cameras and video servers, as well as IP equipment by Sony, Smartec, etc. In addition, SmartStation is integrated with Timex software for building and room access control and management systems, and allows to organize video surveillance without complicated setup procedures. For building security system networks, ARMO- Systems will present Lantech IPGS-5400-HAS high performance 2+ switch, as well as industrial switches of the same trade mark.
ARMO Systems will debut at MIPS-2014 a fire alarm system based on Honeywell MB-Secure panels, allowing to build integrated security systems for large facilities and incorporating CCTV and access control systems along with burglar and fire alarm. Equally interesting new product on display in burglar and fire alarm section of ARMO-System booth will be Satel INTEGRA enhanced control panel, developed for facilities with high theft risk and allowing to implement Smart Home system.
For wireless technology fans ARMO-Systems will provide a chance to get introduced to ASSA Abloy effeff brand of wireless electronic locks based on innovative Aperio™ technology and allowing to add access points fast and effectively without cabling. In addition, on display will be new HID readers and RFID cards using iClassSE technology, as well as Fargo C50 thermosublimation printers for single-side plastic card personalization.
For more information about CCTV, access control, and burglar & fire alarm products and solutions to be displayed by ARMO-Systems at MIPS-2014 please contact ARMO-Systems by e-mail at armosystems@armo.ru or by multichannel phone line at (495) 787-3342. Otherwise you may contact ARMO regional offices.
ARMO-Systems is among Russia's major distributers of CCTV, access control, and burglar & fire alarm equipment. Currently, the company has on staff over 100 specialists, 75% of which are employed in security equipment distribution and sales throughout Russia and the CIS. ARMO-Systems markets security systems for industrial facilities, shopping centers, office and administrative buildings, banks, business centers, hotels, sports and cultural venues, etc.