01.02.2013
Reconstruction of Engineering Systems in the EXIAR Building completed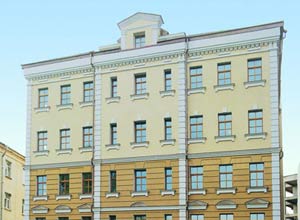 On January 30, 2013 ARMO-LINE completed the project connected with the reconstruction of engineering systems in the Russian Agency for Export Credit and Investment Insurance (EXIAR) office building. 
The Russian Agency for Export Credit and Investment Insurance (EXIAR) was established in October 2011. The primary objective of the Agency's activity is to support exporting Russian products and Russian investments abroad. The authorized capital of the Agency is 30 bln Russian rubles.
The Agency's office premises are housed in the building with a total area of about 3,000 sq. m. located in the very center of Moscow. The work included designing, dismantling of obsolete equipment and delivery of new one, installation, commissioning and putting into service of the engineering systems.
The reconstruction of the engineering systems was required to replace worn-out and obsolete equipment. The project was completed on a tight schedule; construction and installation were performed without interruption of the main activity of the Agency at that.
ARMO-LINE performed under this project the whole range of work and commissioned the following engineering systems: power supply, air conditioning in the server room, automation and dispatching of the available engineering systems, fire protection and security systems.
In the course of the work the main power distribution board was completely reconstructed to ensure automatic load transfer for the power supply system, the new server room was equipped with APC "Infrastruxure" technologies, the integrated BMS providing centralized and remote control of the engineering systems of the building was implemented.